Little Home Church by the Wayside
CHOIR & BELL CHOIR
Choir rehearsals are on Wednesdays at 7 pm in the Sanctuary and directed by our Director of Music/Organist, Larry Dieffenbach. Many worship services present the choir with musical accompaniment from various visiting musicians.
The Bell Choir meets for rehearsals when there is a scheduled performance.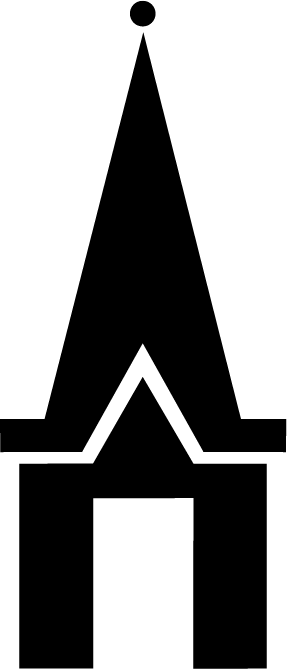 MEN OF LHC
The Men of LHC was formed several years ago in an effort to increase the comradery and fellowship amongst the male members of the congregation, assist the Church and its members in various service projects and provide an additional beacon of Christ's light to the community at large on behalf of the Church. The group meets together monthly for breakfast on the 2nd Saturday of the month. We sponsor and organize the LHC Kane County Cougars outing, Fall Outdoor Worship, Fat Sunday Breakfast, Blessing of the Bikes, and conduct a spiritual retreat in Michigan. Come be a part of this active, welcoming group.
A BOOK & A PRAYER
Our Little Home Church Book Club meets on the third Thursday of the month at 7 pm in the home of one of our church members. At our meetings we review, share and discuss our thoughts, feelings, hopes and desires as it relates to the books we read. And sometimes some of us learn something! Through the years we've been fortunate enough to have a couple of authors join our meetings and we've Skyped in a couple more. Consider joining the group for discussion, fellowship and snacks. There is always room for one more!
SISTERS IN SPIRIT (SiS)
'SiS' is the women's group at Little Home Church and we meet on the third Sunday of the month for about an hour, beginning at 11 am. Our meetings include a devotional reading and a brief discussion on a women's health topic. The SiS members are interested in getting to know each other and working together on local service projects.
An ongoing SiS project is the creation of knitted or crocheted prayer shawls, scarves, blankets, and hats. When these are completed they are blessed during a worship service and given to congregation members, families and friends who are enduring a severe illness, terminal diagnosis, or simply in need of comfort. Seasonal service projects include collecting winter coats and 'interview appropriate' clothing for the Community Crisis Center and the Midwest Center for Homeless Veterans.
SiS works along with the LHC Men's Group and the Congregational Life Ministry to provide food and other support for various congregational events. Throughout the year SiS members volunteer at the Northern Illinois Food Bank and also help congregation members in need of a meal, transportation, or a visit. All Little Home Church women are invited and welcome to join SiS.
GARDENING ANGELS
Our church's beautifully designed courtyard garden is a wonderful place to enjoy the lovely plantings but also a great opportunity to stretch your gardening muscles. The small band of 'Gardening Angels' help maintain the garden's beauty with regular weeding and trimming sessions. Join in to glorify God through stewardship of his wonderful creations.
BIBLE STUDY
Bible Study meets every Wednesday morning from 10 to 11:30 am in the Pastor's Office. The group studies one book of the Bible at a time from beginning to end. When finished, the group together chooses what to read next. Study is led by the pastor, with lively discussion. Conversation ranges widely from theological, historical, archeological, spiritual and experiential. No prior biblical knowledge required. Everyone is welcome to jump in at any time and participate however comfortable.
FRIDAY NIGHT AT THE MOVIES
LHC Movie Night is scheduled for the second Friday of each month and is most frequently held in the Pastor's office. Those able, meet at 6 pm for dinner at nearby restaurant and then make their way to the Church for the 7 pm movie. The movie topics vary from issues on social justice, morality, faith journeys, comedy, or simple entertainment. There is a core group of seven folks but there have been as many as twelve in attendance. All are welcome. Bring a friend!