Little Home Church by the Wayside
Christian Education Ministry
We want to enable all people of the church to learn and grow in the spirit of Jesus Christ. This ministry is responsible for:
• Developing & conducting all church school activities, adult education, & youth programs and events
• Management of curriculum & supplies; Teacher recruitment & training
• Educational & service-oriented pilgrimages for middle school youth & adults

Children's Program includes: Sunday School for children in pre-school through 7th grade; Confirmation classes for middle school student; Vacation Bible School in summer; and a traditional Christmas Pageant.
Adult Educational Programs: Weekly Bible Study; Issue forums; Education presentations; Pilgrimages periodically to other cities and social service agencies to strengthen our faith and commitments.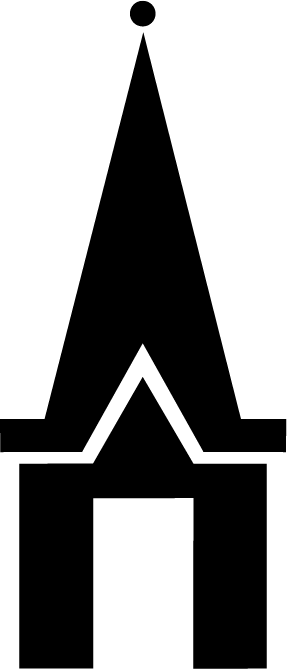 Congregational Life Ministry
We strive to promote Christian fellowship within our congregation by providing opportunities to bond as the Body of Christ. We plan social events, conduct church-related dinners, and support many other individual and ongoing events that provide opportunities for the members of our church to come together for fun and fellowship. We also reach out to members in times of need, lead lay visitation, and coordinate contact and communication with the sick, homebound, grieving, or those that are otherwise recuperating, to provide transportation, meals, cards, or flowers as needed. The church also conducts a Prayer Chain and Phone Tree during times of special need.
In the past, this ministry has sponsored such events as: Chili Cook-Off & Bake-Off; Women's Advent Tea; and special dinners and receptions.
Evangelism Ministry
Our ministry promotes the growth of the Church by sharing the Gospel, publicizing the ministries of the church to the community, and encouraging others to seek out a relationship with God. We follow up with visitors and potential members, and we are responsible for building and maintaining church membership. The ministry leads the education and assimilation of new members, running formal sessions and informal cottage meetings in order to give new members information on the church and provide these individuals with opportunities to give us information on them. New members are paired with shepherds (mentors) and we follow through with new members after they have joined to ensure that they remain in the mainstream of fellowship.
Facilities Ministry
We are charged with the care and custody of the properties of the church. We ensure that the physical plant of the church and our other buildings are in good repair and used appropriately to further our ministry to the community. Our buildings are used for worship, Sunday School, Vacation Bible School, is a frequent site for weddings, and used by community associations such as the Wayne Art Leauge, Girl Scouts, Wayne DuPage Hunt pony club, the Wayne PTO, the garden club, a women's club, and a community bible study.
Work projects may include interior/exterior painting, repairs and renovations, landscape maintenance of the grounds, and entering into contracts to buy or sell properties on behalf of the church (within guidelines established by the Church Council).
Outreach Ministry
This ministry inspires, enlists, and coordinates the wider mission concerns of the church. It plans and conducts programs that educate the congregation regarding the needs of others and points out opportunities to serve. It reviews requests for support and allocates financial and non-financial resources to those causes and missions the church chooses to support. Local service agencies we support include: Bridge Communities; Community Crisis Center; Fox Valley Hands of Hope; Midwest Shelter for Homeless Veterans; Neighborhood Food Pantries; and Renz Addiction Center. We also contribute to the UCC Church's Wider Mission and the Illinois Conference of UCC. About 70% of our contribution stays in the Illinois Conference and remaining 30% goes to support global ministries and clergy.
Our church also participates in a number of special projects:
• Easter, Thanksgiving and Christmas dinners distributed through the food pantry
• Christmas Giving Tree of presents for Toys for Tots
• Collecting personal hygiene items for the Community Crisis Center
Stewardship Ministry
We are responsible for strengthening the church through encouraging members to give of their time, talent and treasure. Our ministry manages the annual stewardship campaign that funds the operating budget, conducts periodic fund drives, and solicits gifts for perpetual and memorial funds. These efforts also include:
• One Great Hour Of Sharing, which supports programs internationally
• Neighbors In Need, which supports ministries of justice and compassion throughout the United States and Puerto Rico
• The Christmas Fund providing financial aid to retired and active ministers who face overwhelming financial demands